Do you have a family vacation to North Myrtle Beach coming soon but aren't sure what to pack? Have no fear, as we have all the details on what to pack and what to leave at home. Staying in one of our North Myrtle Beach vacation rentals will keep you and your family never wanting to go back home again. Let's look below at what items you should pack on your next vacation to the beach.
Checklist
We know that packing for the whole family can be overwhelming, but we have a checklist to help keep you organized. Check out each checklist below: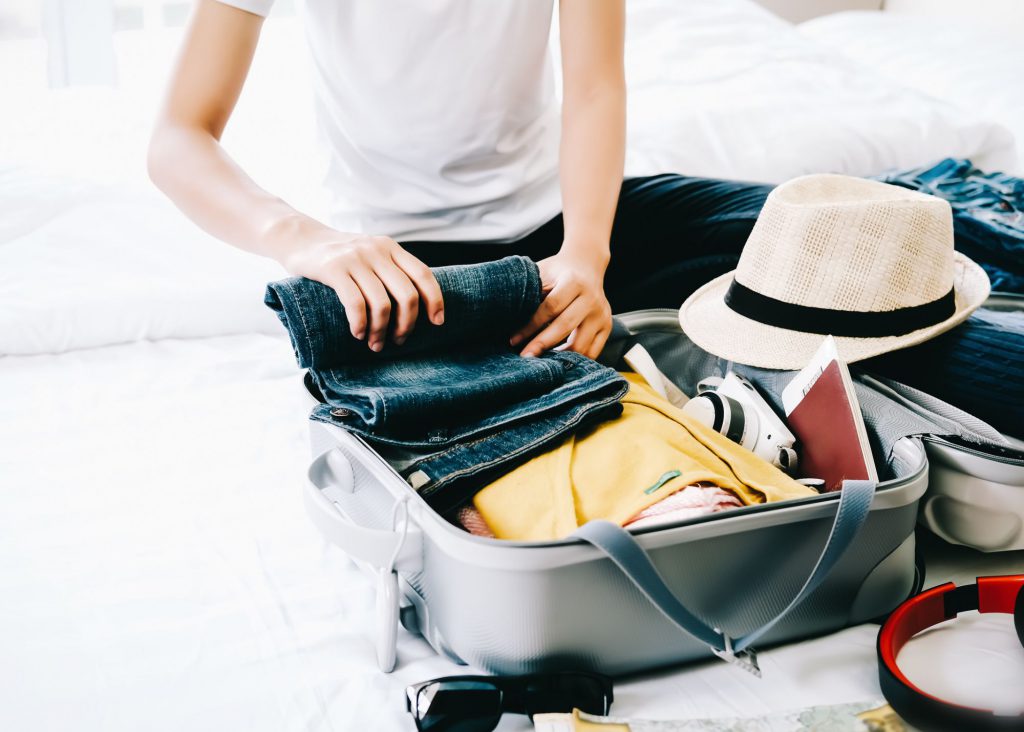 Clothes & Accessories
Underwear
PJ's
Coverups (Swimsuit)
Jeans
Shorts
T-shirts
Tank Tops
Dresses
Casual Shorts/Pants
Socks
Waterproof Day Bag
Swimsuits
Beach Bag
Tennis Shoes
Sandals/Flip-Flops
Water Shoes
Hats
Sunglasses
Lightweight Jacket
Toiletries
Toothbrush
Toothpaste
Hand Soap
Deodorant
Shampoo
Conditioner
Disposable Wipes/Diapers
Hairbrush
Hairdryer/Curling Iron
Makeup/Remover
Face Cleaner
Body Wash
Dental Floss
Contact Lens/Solution
Sunscreen/Aloe Vera
Moisturizer
Feminine-hygiene products
Hand Sanitizer
Medications/Vitamins
First Aid Kit
Beach Gear
Beach Towels
Beach Umbrella
Beach Blanket
Beach Chairs
Book or Kindle
Cooler
Portable Speaker
Beach Toys
Beach Games
Reusable Tumblers
Inflatable Floats/Boogie Board
Snorkel Gear/Goggles
Beach Safe
Beach Wagon
Items for Vacation Rental (Doesn't include food items)
Pack 'n Play (for babies)
Stuffed Animals or Blankets
Pillows (sometimes your own is best)
Nightlights
Sound Machine
Bed rail
Laundry Detergent/Dryer Sheets
Dish Soap
Dishwasher Tablets
Disinfectant Wipes
Non-Stick Spray/Oil
Plastic Wrap/Foil
Sponge
Storage Containers
Trash Bags
Ziplock Bags/Reusable Bags
Miscellaneous Items
Books/Magazines
Maps/Directions
Reservation Information/Confirmation
Insurance Cards
Emergency Contacts
Copies of Important Documents
Camera/SD Cards/Chargers
Tablets & Laptops
Pen & Paper
Movies
Chargers for Electronics
Snacks
Sleep Travel Kit
Headphones
Tissues
Cash/ATM/Credit Cards
List of Medications
There are many other things that you could pack but we wanted to start out with just the basics. If you are now ready to book that North Myrtle Beach vacation to stay with us, give us a call. We can't wait to see you and your family this coming up season!