Are you still searching for the perfect North Myrtle Beach vacation rental for your summer vacation this year? Peek at what specials we have to offer you for the rest of July and August with savings up to 40% Off the regular weekly rates.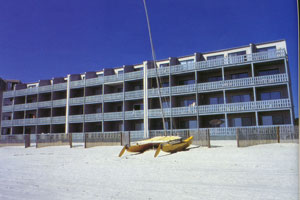 For the week of July 14, 2018, we have several properties that you might be interested in; Nautical Watch in a 1 bedroom condo that sleeps 6 and is an oceanfront property. If you are worried about doing laundry while on vacation, this unit does offer a washer/dryer. Please note that this property allows a total of 2 cars parking per each unit, is non-smoking and no pets are allowed. You also have access to an outdoor pool as well as a double sun deck.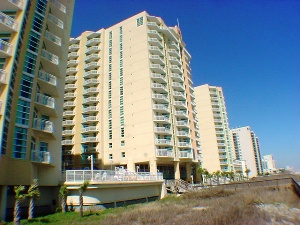 Another property that you and your family may enjoy for your vacation would be Wyndham Ocean Blvd in a 2 bedroom condo and can sleep up to 8 people! This is an oceanfront resort for you and your family to enjoy! Not only does this resort offer you beautiful views but it also has relaxing pools and even a lazy river for you to go in and relax the day away. This condo does have a fully equipped kitchen, a Jacuzzi tub in the master bathroom, a washer & dryer and does have free internet access. This property does allow for 2 cars to park, but does not allow pets and is a non-smoking unit. You don't want to miss out on this amazing deal!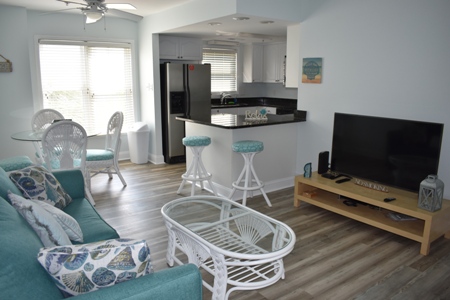 For the next few weeks there are several other properties that will be perfect for you and your family to enjoy. Island Palms is a 2-bedroom condo on the upper floor that is right across the street from the beach. It also has a small outdoor pool for you to enjoy and it does come with a fully equipped kitchen, washer/dryer and so much more. Plus, if you want to bring your pet along with you there is a $200 pet fee but your dog is allowed with you. Please note that you will have to park under the building so the height for your vehicle can be no larger than 6'6". What a neat home for you to make it yours for the week of your vacation!
No matter what you are looking for we at Beachcomber Vacation Rentals have it for you! We want to help you make the best memories while you are vacationing in North Myrtle Beach this summer. If you'd prefer to contact one of our vacation specialists then please call 1-800-334-3798 and they will be more than happy to help you with your reservation.]]>