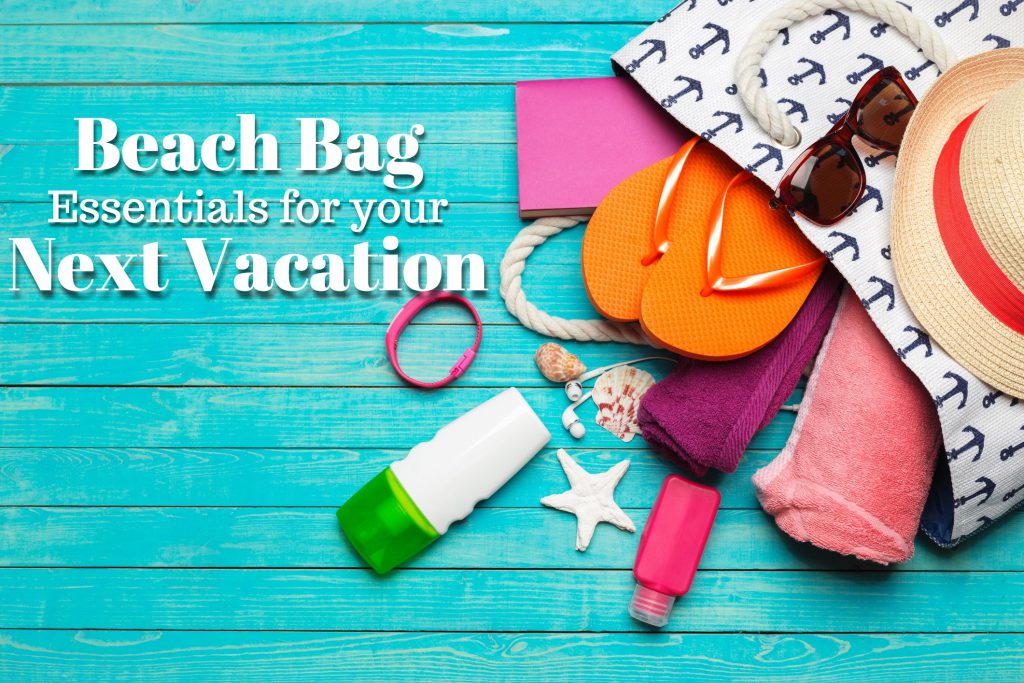 Are you headed to North Myrtle Beach for your next vacation? Nothing says vacation like spending the week at the beach soaking up the sun. When staying in one of our Oceanfront Condo rentals, having the right items in your beach bag will help make your vacation much better. Be sure to pack your beach bag with the essentials to guarantee a relaxing vacation with your family.
Beach Bag Essentials
A Beach Bag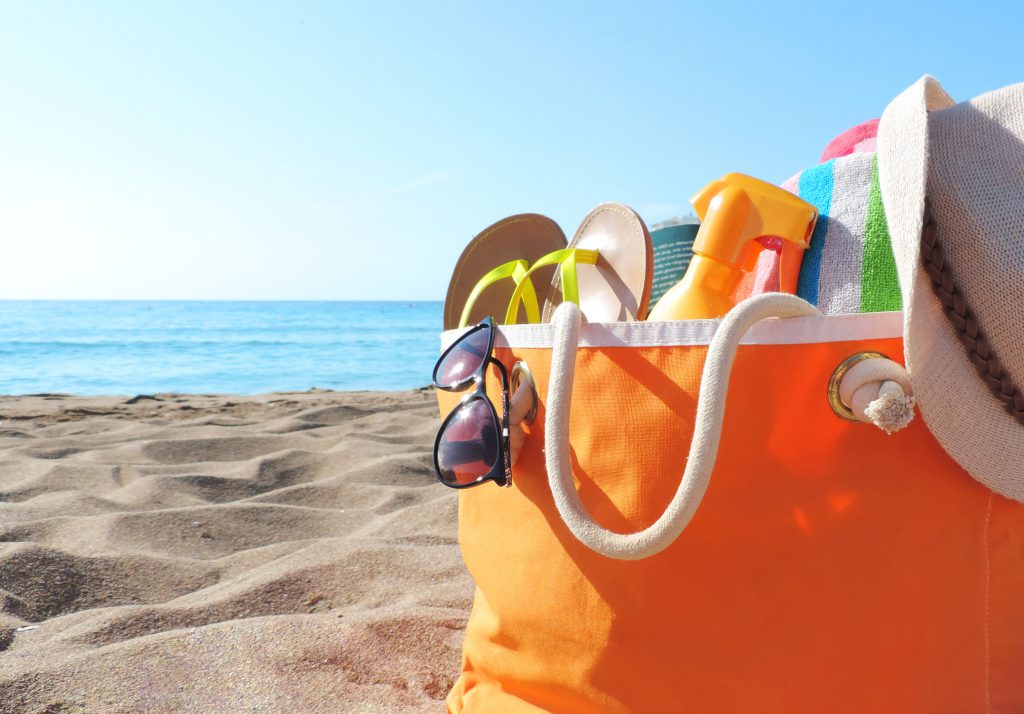 Making sure you have the right beach bag can make all the difference for your family. Sure, you can throw all of your items into any bag, but did you know that all beach bags were not created equal. We suggest looking at the size, water and sand resistance, security and stylish when searching for your bag. We have found that even using a backpack, diaper bag or a large utility tote bag works perfect as a beach bag.
Beach Towels
Be sure to pack a beach towel for everyone in the family whether you will sit in the sun or play in the ocean. Having an extra towel with you is always a good idea especially if you have little ones with you. To make sure that each family member has their own towel, allow them to pick out a beach towel that they like from the store. That is a good way to keep track of whose towel belongs to who. And if you are looking for a little more storage with your towel, you can sew one end of the towel to make pockets. The pockets can hold a few select things such as sunscreen or sunglasses.
Sunscreen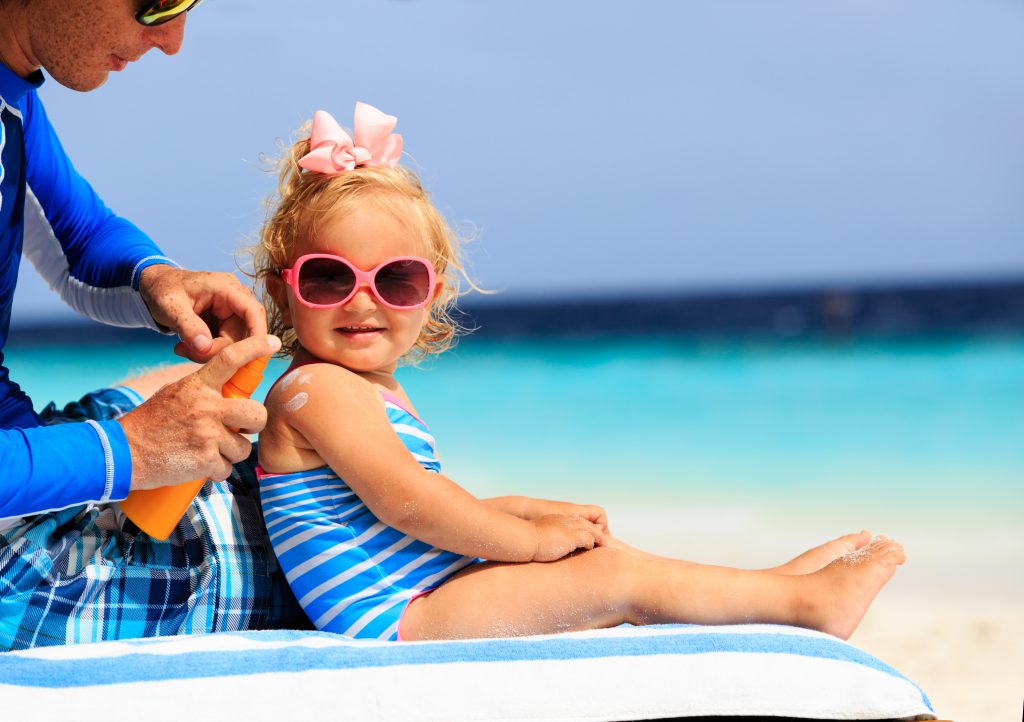 The sun in North Myrtle Beach can be brutal, especially during the summer months so sunscreen is a must for any beach bag. Use a sunscreen that is designed for your beach activities such as waterproof, sport, high SPF, etc.). Dermatologists recommend that you use a sunscreen with at least 30 SPF while you are enjoying the sunshine. And don't forget to Reapply throughout your day as we don't want you to ruin your vacation the very first day your here with a sunburn. If you do happen to get a little too much sun while on vacation, then make sure you have some aloe in your bag or back in your vacation rental.
Water-Resistant Phone Pouch
Between the water, sun and sand, the beach is filled with many things that can damage your phone. Bringing a water-resistant pouch to the beach can be a lifesaver for many. If you are unable to find a water-resistant pouch before you leave for spring break, you can grab a sandwich bag or Ziploc bag. Both of these items will keep your phone and other electronic devices safe from the elements of the beach. If you do happen to get some water on your phone, soak your phone in a bowl full of rice to help get the moisture out.
Reading Material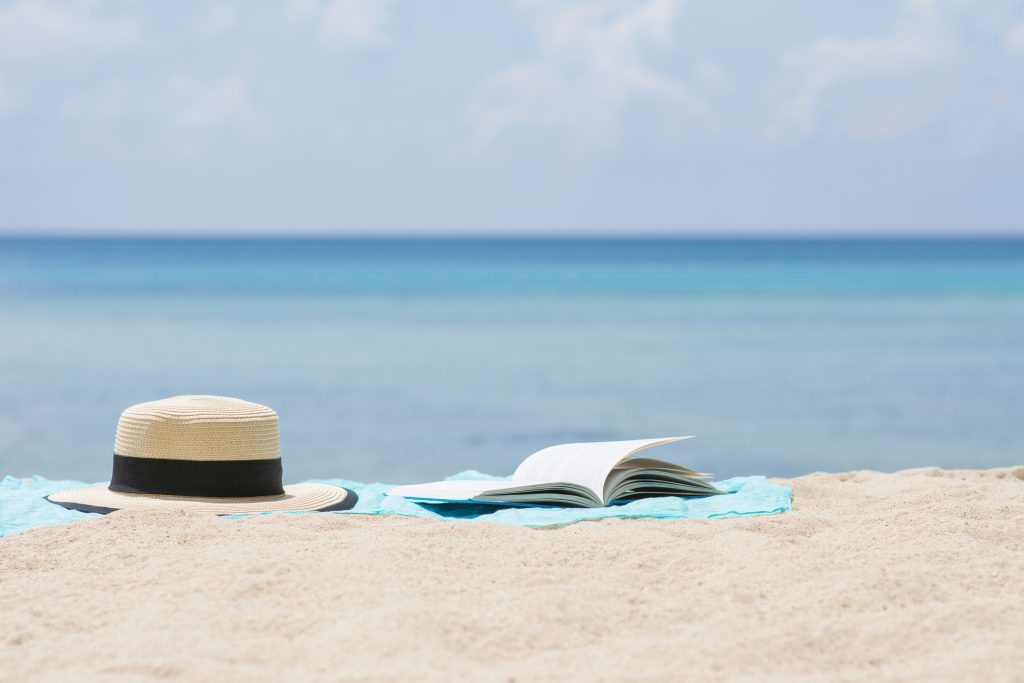 One way that you can improve your tan and your mood is by bringing a book or magazine to the beach. We understand that bringing your children to the beach means less time to read a book, but maybe bring a few of their books too. This way when you are ready to read a little, have them come play in the sand near where you are or have them sit under the umbrella and read a little bit of their own book.
Sunglasses, Hats & Shirts
Making sure to pack all three of these items are a must on any vacation you take to the beach. The sun in the south is a lot warmer than it would be up north, and so we want to make sure you are protected. Sunglasses will protect your eyes from the suns bright rays and will offer you some relief when trying to keep an eye on your little ones playing. Whether you have a floppy hot or a baseball cap, you will be happy that you brought these along with you. If you feel the kids are getting too much sun on their shoulders, have a light colored shirt to put on them to keep them safe from the sun. Be sure to pack one for each member of your family.
Water Bottles
When you are spending the day in the sun and at the beach, you will want to stay hydrated as well. Throw a few water bottles in the cooler or bring a reusable bottle such as an insulated water bottle as they will keep your drink ice cold all day long. The sun and salt will dry you out so make sure that you have enough water to go around for everyone in your family for the whole day. If you are staying in one of our Oceanfront Condo rentals, then you will be able to go back to refill the bottles.
Baby Powder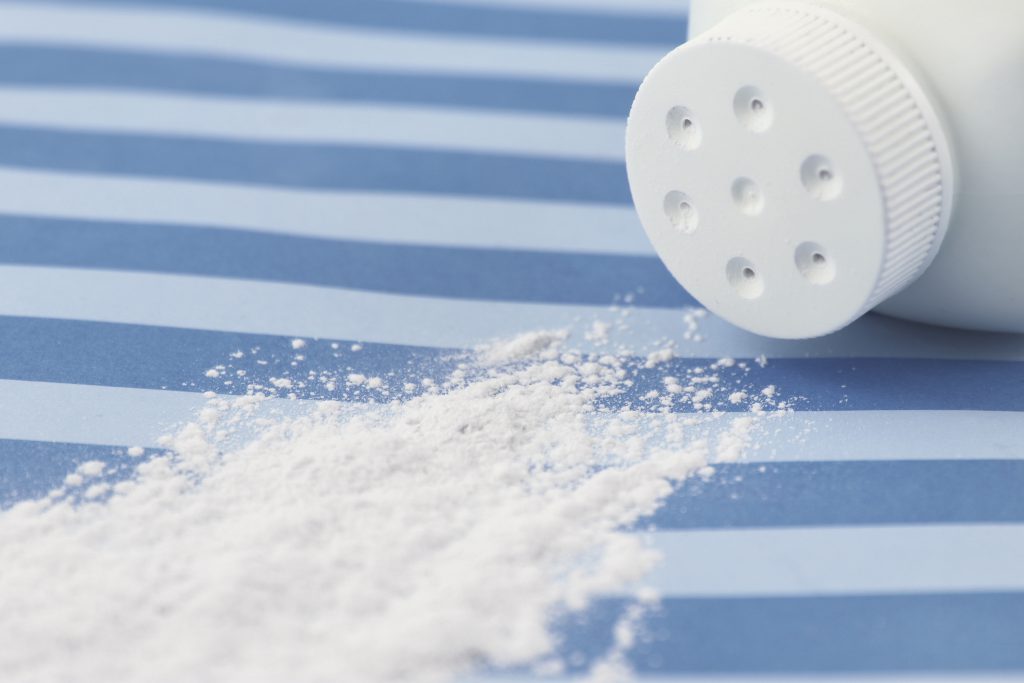 You may not have thought that this would be a must, but it is whenever you go to the beach. Whether you are staying in a vacation rental or you decided to drive your car to the beach access, sand will be all over you when you leave the beach. So, bringing baby powder in your beach bag will magically get the sand off of your body without irritation and leave a nice scent too. This is perfect for everyone in the family and not just the kids.
Beach Spiker & Bluetooth Speaker
Have you ever tried to set your drink into the sand only to see it tip over and get sand into the drink? We all hate that, and there is an easier way to set your drinks down. Get yourself a beach spiker where you can place in the sand, and your drink can sit up without the worry of sand in your drink. It can also hold your phone, sunglasses, and Bluetooth speaker. Speaking of Bluetooth speakers, having one on the beach can allow you to listen to music and enjoy the day more. There is no need to purchase an expensive one; anyone will do it!
There are many other items that you can pack into your beach bag for your next trip to North Myrtle Beach, but these are the must have items we thought you should have with you. If you are still looking for a place to stay this summer, then check out our Oceanfront Condo rentals today. We can't wait to see you and your family as you enjoy the South Carolina Coast!